It's been a while since my last post, I know, but things have gotten busy and in the way of crafting around here. The building's window project is finally underway, and so some of my craft supplies, along with furniture and whatever else was near the windows in our apartment, have had to go into temporary storage. No worries, they should be back next week- our new windows are supposed to be installed Monday and the movers should be bringing things back Wednesday.
I've also had rehearsals and tests- the usual busyness, and last week was the ARISTA (national honor society) induction ceremony- so that was a late night. I felt a little bit like I was being inducted into a cult- we marched down the isles of a dark auditorium holding lit candles and then said a pledge. Haha, but it was nice. Mary was home on spring break and came to visit that day. She's so cute, she brought me flowers!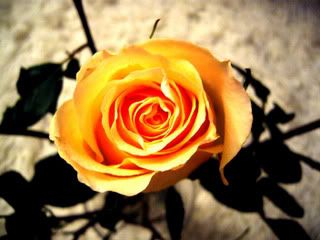 Speaking of Mary, we also made Calculus cupcakes together on Thursday afternoon since I came home a bit early (no rehearsal after school). Nothing special compared to many of the delightful blogged cupcakes I see out there, but it was still fun- and they tasted great!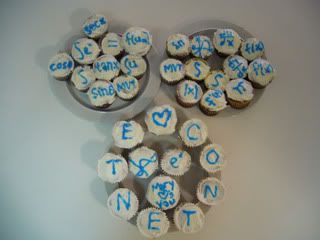 In slightly more crafty news, the Crafty Detective swap has drawn to a close and I believe my partner was very happy with what she received. I know I'm proud of it all as well.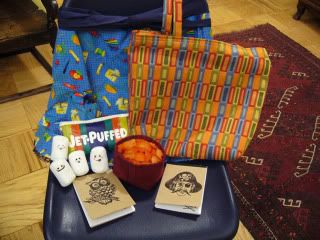 I used some of that fabulous upholstery fabric for the outside of the tote and some cotton from P&S for the lining. I also gave it a hand-carved stamped craftster logo tag and a pocket with pen holders.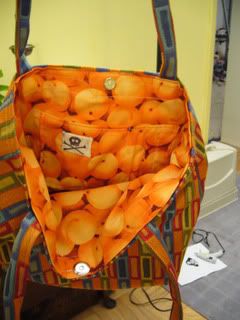 The notebooks were my first try at cellulose transferring (I believe that's what it's called), and I love how they turned out. I definitely want to try this technique again, but maybe a less toxic alternative can be found to paint thinner (someone on craftster suggested an orange cleaning solution that I may look into). I also hand stamped each page with one of my own creations.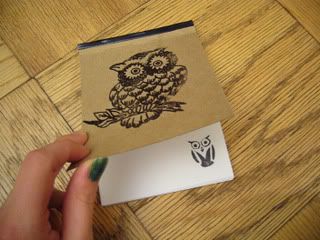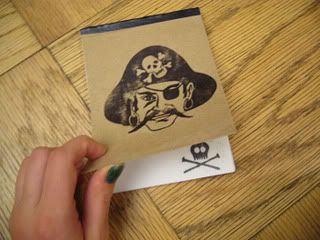 The happy marshmallows, little felt bowl, and crafty apron were great fun to work on as well. It was nice to do some hand sewing for a change (on the mallows and the bowl).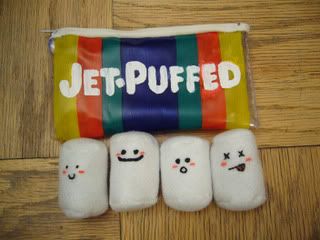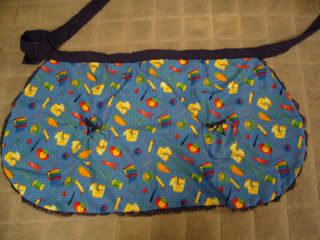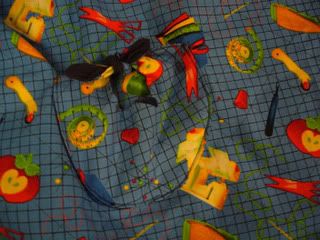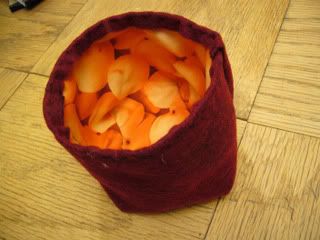 You can also she the fabulous things I received from my partner/stalkee in the
gallery
.
My crafting/posting may be somewhat limited once again in the next few weeks as spring break is fast approaching. I am going to visit Mary at Bowdoin from the 30th to the 2nd and then am going to San Francisco with the usual crew from the 6th to the 10th. Hopefully the plain rides will give me some good crafting time, but I'm not sure about knitting needles on planes? Meanwhile, I hear from colleges from now until mid April! Busy, busy bee.